Precious Prestige Trading and Logistics One Member (PPL) has completed two project moves for a 70 MW wind farm in Vietnam and a 156 MW hydropower plant in Laos.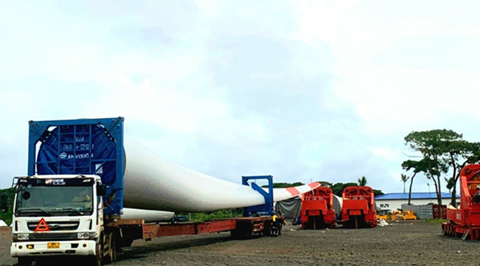 In October, PPL transported six wind turbine hubs from Cam Ranh International port and three sets of blades from Bason port to the Dak Lak wind farm in Vietnam.
Each hub measured 4.7 m x 4.2 m x 3.8 m and weighed 27 tonnes. The blades measured 69 m x 4 m x 3.5 m and weighed 15 tonnes.
Also in October, PPL handled the transportation and Customs clearance of a draft tube liner and its components for the Nam Sam 3 hydropower plant in Houaphan Province, Laos.
The unit measured 4.6 m x 3.7 m x 3.7 m.
PPL is a member of the XLProjects (XLP) network.