R&B Global Projects has transported eight out-of-gauge (OOG) units from the port of Bratislava in Slovakia to Kazincbarcika in Hungary.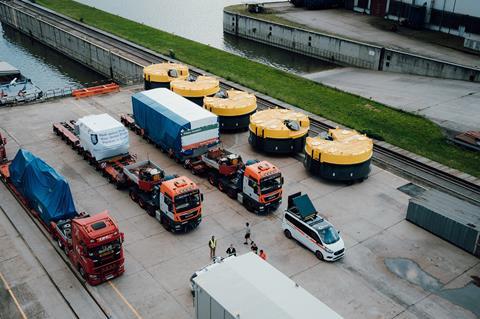 The shipment comprised generators and turbines. The biggest piece measured over 10 m x 5 m x 4 m and weighed almost 100 tons (90.7 tonnes).
Dave Roosen, director of R&B Global Projects, said that five special trucks were needed in total.
As the cargo was required on site in a short time frame, R&B Global Projects ensured that the shipment would not face any delays or issues during the transport.
Roosen added that a police escort and technical escort was arranged, as well as the removal of wires, telephones, train cables and traffic lights to make sure that the trucks could pass freely.
Multiple route and bridge checks were also carried out in order to find the best route and obtain all the necessary permits – this helped to minimise costs, said Roosen.
R&B Global Projects is a member of the Project Cargo Network (PCN).