Gertzen Krane & Transporte was tasked with excavating a 1 billion-year-old stone protruding from a farmer's field in the small town of Hüven, Germany.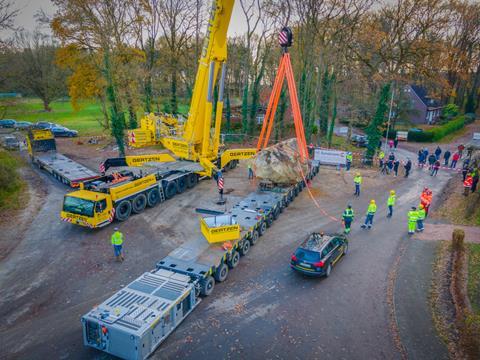 The historically significant Boulder of Hüven grew into a visitor attraction once its true dimensions were calculated earlier this year. The protrusion measured 5.8 m long, 4.9 m wide and 2.9 m high, and was estimated to weigh between 100-140 tonnes.
Prior to its excavation, Gertzen laid a 370 m-long steel plate road across the field. A crane and an 18-axle Cometto SPMT combination rolled to spot.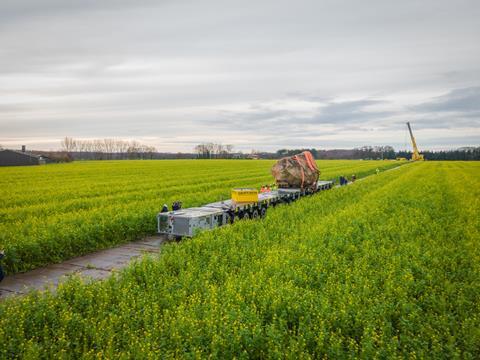 Once safely loaded aboard the trailer, the combination began its 4.5 km route to the town centre. "The only option for this task was such a self-propelled vehicle due to its manoeuvrability and its cross-country mobility," said company manager Wolfgang Gertzen. Overhead power lines and two 90-degree turns were safely negotiated along the transport route by the 29.3 m-long combination.
The boulder is taking centre stage in the redesign of the central main square in Hüven. It is the last stage of a long journey ­– ­the stone made its way from Norway to the find spot in a glacier around 150,000 to 200,000 years ago.