Sarens has installed a 508-tonne mast on the pipelaying heavy lift crane vessel Saipem Constellation in Schiedam, the Netherlands.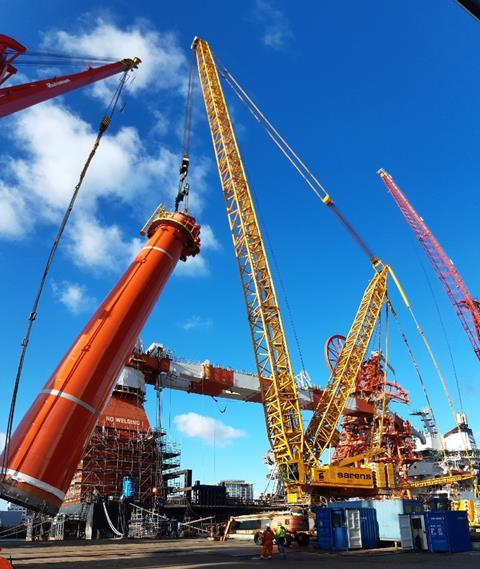 Huisman contracted Sarens to assist with the installation of the upgraded offshore mast crane.
In August 2020, Sarens removed the mast with a Liebherr LR 11350 crawler crane and transported it on SPMTs to the Huisman workshop for reinforcement works. During November 2020, the mast was then transported from the workshop to the quayside.
The Sarens team then lifted the mast into its final position on the vessel.
Bram Van Overwalle, project manager at Sarens, said: "The offshore vessel was under the influence of the tide thus limiting the time frame allowed to complete the lifting activities. Even during the lifting activities, the crane had to follow the movement of the tide."