At the turn of the year, Van der Vlist completed its first transport to the UK following the end of the Brexit transition period.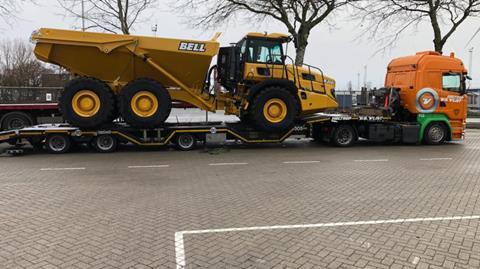 On behalf of its client Bell, Van der Vlist loaded machinery in Eisenach, Germany, and transported it to Europoort Rotterdam in the Netherlands.
Before the transport took place, Bell Germany passed export documents to Van der Vlist's colleagues in the UK, who added the export information into the port base system. Once the system provided the green light, the machine was moved to the quay in Rotterdam.
Bell Germany then provided Van der Vlist's UK-based team with a commercial invoice and packing list, so the import documents could be prepared on behalf of Bell UK.
With all the paperwork in order, the machine was shipped on a ferry to the UK and cleared on arrival.