The Africa-based heavy lift and project transport division of Steder Group has transported three transformers from the port of Djibouti to Dallol, Ethopia.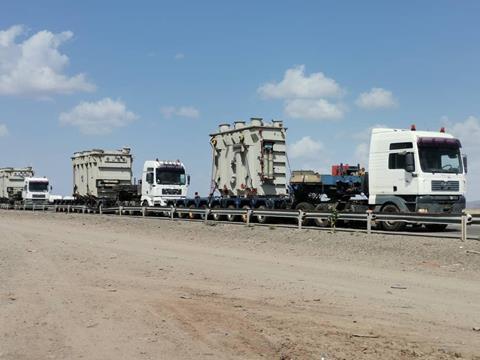 Two of the transformers weighed 99 tons (89.8 tonnes) and one weighed 56 tons (50.8 tonnes).
Upon arrival in Dallol, Steder Group coordinated the sliding and jacking of the cargoes on to the foundations.
Steder Group said that despite time pressure, challenging road conditions and high temperatures, the transformers were delivered safely.
Steder Group is a member of the Worldwide Project Consortium (WWPC) in Djibouti and the Netherlands.