Total Movements has successfully delivered six pieces of power generation equipment from India to a UK port in just 30 days.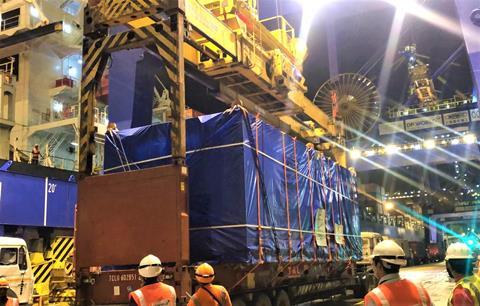 The multimodal movement comprised six super-heaters, which were moved from the supplier's factory in India to the discharge port in the UK. The items were moved a distance of 1,800 km from the manufacturer's facility to the port of export. Total Movements was on hand to navigate the large convoy of vehicles in tricky monsoon weather conditions.
Total Movements made advance preparations ahead of Customs declarations to ensure the items were export-worthy on arrival. It conducted detailed discussions and deliberations on loading methodology with the carrier's team and port authorities to ensure safe loading.
Total Movements is member to the Worldwide Project Consortium (WWPC) in India.