Ambercor Shipping and SARR Freights, members of the Worldwide Project Consortium (WWPC), have arranged the urgent delivery of a railway coach from India to a testing facility in New York, USA.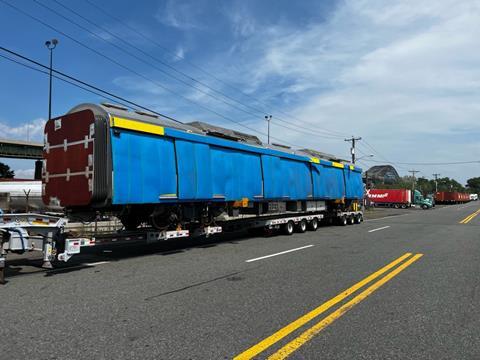 Measuring 23.16 m x 3.2 m x 3.96 m and weighing 44 tonnes, the railway coach arrived at the port of Newark where it was loaded onto a special trailer for final delivery to Elmira.
The project involved full ocean freight service, road transport, as well as Customs clearance under CARNET document handling for temporary import, stevedoring, port handling, offloading and local project management services.
Once testing has been completed the railway coach will be returned India.