Trans-Trading has coordinated the delivery a 34-ton (30.8-tonne) dryer machine from Bodenkirchen to Schwindegg in Germany.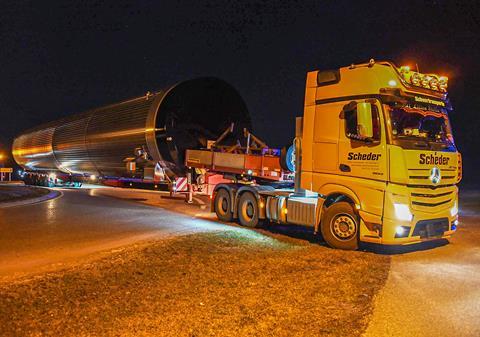 The dryer, which measured 28 m x 4 m x 4 m, was accompanied by police escorts and support vehicles to its destination.
The transport combination measured 36 m long; Trans-Trading said that careful driving skills were required to navigate tight curves.
Along the route, signs and boundary posts had to be removed to ensure the lane was wide enough for the transport to pass.
Trans-Trading is a member of the XLProjects (XLP) network.