On May 18 Volga-Dnepr transported a 32 m-long rocket booster from Huntsville in Alabama to Cape Canaveral in Florida, USA.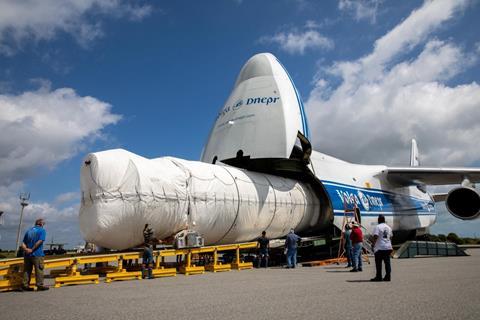 The rocket booster will be used on United Launch Alliance's (ULA) Atlas 5 rocket, as part of NASA's next Mars rover mission.
Volga-Dnepr also transported payload fairings and RD-180 engines for the mission.
Upon receiving the cargo, ULA moved the rocket into the Atlas Spaceflight Operations Center for post-shipment checks. The launch is scheduled for July 17.