The Netherlands-based Wagenborg Nedlift has installed a 183-tonne viaduct bridge in Blankenfelde, Germany.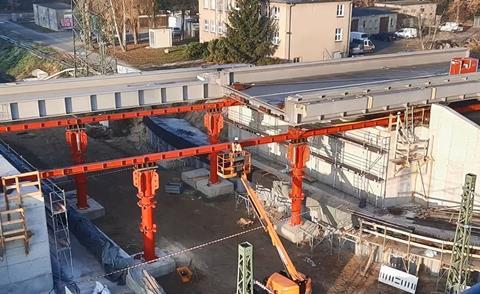 Sections of the bridge were unloaded at a nearby construction site and then transported on SPMTs to the project site.
Instead of using a skidding system to position the bridge sections, Wagenborg opted for an electric trolley system (ETR).
The emission-free ETR system can shift loads weighing up to about 600 tonnes horizontally along a guided rail system without the use of hydraulics, which means less equipment needs to be transported to the project site overall, the company said.
Wagenborg installed the bridge as part of a project to renew the Dresdner Bahn (Berlin to Dresden railway) which will link Berlin city centre to Berlin Brandenburg airport.