Wangfoong Transportation has delivered transformers from Hong Kong to Macau, China.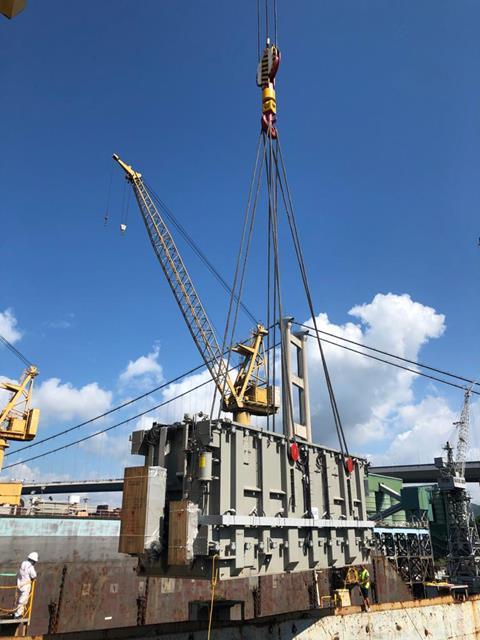 Four units measured 10.4 m x 3.45 m x 3.95 m and weighed 187 tons (169.6 tonnes), while two further items measured 6.4 m x 3.3 m x 4.2 m and weighed 82 tons (74.4 tonnes) each. The shipment also included 1,700 cu m of accessories.
Wangfoong's project scope included receiving the cargo from the vessel in Hong Kong; the mobilisation of equipment such as feeder vessels, a floating crane barge, SPMTs and heavy trailers; and the coordination of import and export formalities in Macau.
In Macau, Wangfoong then loaded the cargoes using a floating crane barge onto SPMTs for onward delivery to the project site.
The company said that due to Covid-19, it faced numerous challenges, such as the quarantine for project crews, equipment mobilisation, overcoming the site restrictions, and the unexpected delay of the vessel at the final port.
Wangfoong is a member of the Worldwide Project Consortium (WWPC).