Germany's Wiesbauer has manoeuvred an 820-tonne steel bridge using Cometto SPMTs, as part of the construction of the ICE railway line between Stuttgart and Ulm.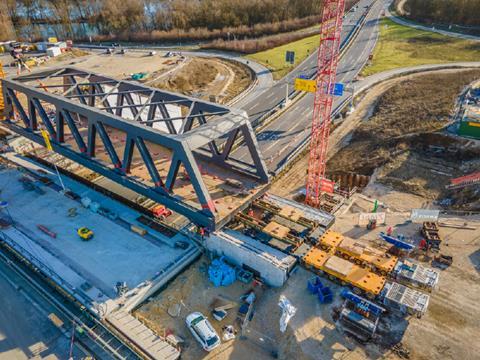 24 axle lines of Cometto SPMTs were deployed in a 12 + 12 side-by-side configuration. Wiesbauer utilised 12 axle lines and two power packs from its own fleet, and mobilised 12 MSPE units from Autokrane Schares in Bocholt.
Prior to the operation, Wiesbauer used the Cosmo planning programme from Cometto to countercheck the values and push forces supplied by the customer. According to Marco Wilhelm, project manager at Wiesbauer, this made it possible to push the 52 m-long steel bridge over a slipway with the right force.
He added: "We had to coordinate the Cometto SPMTs, the slipway from [engineering company] Schachtbau Nordhausen and our 1,000-tonne crawler crane."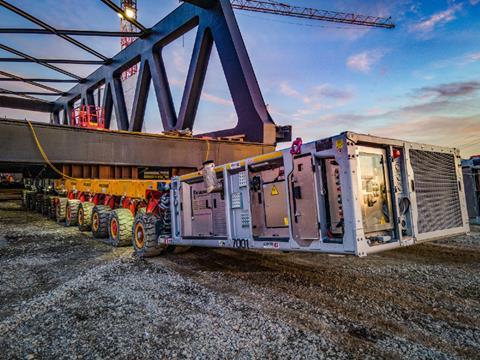 Leonard Schmid, the heavy load professional who manoeuvred the SPMTs, said: "It was a great help to us that I could regulate the output of the two power packs with the potentiometer on the radio remote control so that it was possible to implement the pushing instructions from Schachtbau Nordhausen perfectly. It was only this that made the slow advance with the forward movement possible at all."
Shortly before the structure reached it final position, one side of the bridge was set down on a slipway. Equipment was then bolted to the vehicle and the SPMTs pushed the bridge into its final position of the abutment.