Laso Transportes is working on the Gardunha wind farm in Portugal.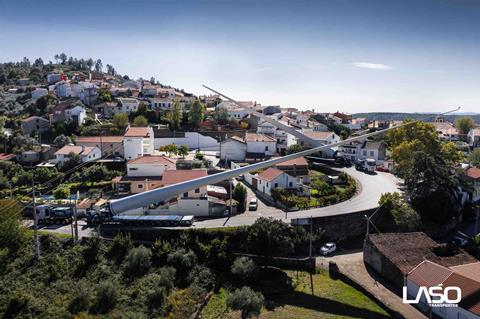 Laso said that it is the first of 12 projects in the Iberian Peninsula that will require the delivery of Vestas, Enercon and Siemens Gamesa equipment.
For the projects, Laso will deploy three blade lifters: the FTV 500, FTV 550 and FTV 850 from Goldhofer.
The FTV 850 blade lifter is the newest in Goldhofer's series. Launched earlier in October, the transporter can be used in the standard 3 m width as well as with split combinations in widths of up to over 4 m, as HLPFI reported here.
Laso Transportes, along with Anipsotiki and Denzai, will be one of the first companies to take delivery of an FTV 850.