Wirtz Shipping has coordinated the transport of four historical rail wagons from a museum in France to Singapore.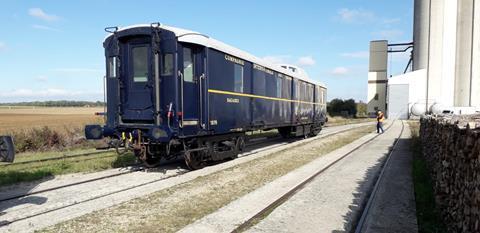 The shipment included a locomotive, which weighed 53.5 tonnes, a 25-tonne tender, a 40.5-tonne Fourgon car, and a Pullman car, which tipped the scales at 53 tonnes.
Wirtz oversaw the transfer of the cargoes from the barge and trucks onto Mafi rolltrailers. For the sea transportation, Wirtz worked with Eukor and Wallenius Wilhelmsen to arrange shipping onboard the ro-ro vessel Tiger.
Didier Wirtz, managing director at Wirtz, said: "Due to difficulty in obtaining road permits, careful planning was necessary to catch a vessel with large enough doors."
Wirtz is a member of the Project Cargo Network (PCN).