Cathay Pacific Cargo has resumed its full freighter schedule and will be operating between 90 and 100 freighters each week, reports HLPFI's sister title Air Cargo News.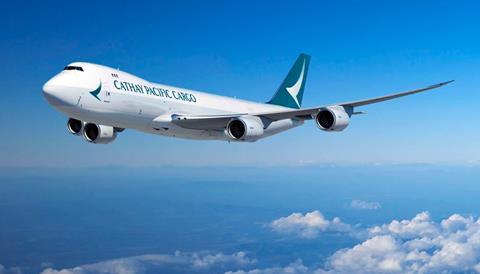 Tom Owen, director of cargo, said: "For the Americas that means about 35 transpacific freighters a week, and there will be a daily freighter service to Europe.
"We're also planning to operate more than 500 cargo-only-passenger flights a month around the region, which will also provide strong lift over the next few months to feed our reactivated long-haul freighter services."
Cathay Pacific has certainly felt the impact of Covid-19 restrictions in Hong Kong during the pandemic. These restrictions have reduced the airline's passenger services to a fraction of pre-pandemic capacity and severely limited its cargo capacity.
However, the carrier has been building up its capacity again this year. In May, Cathay Pacific continued to restore its freighter network with the addition of flights to Amsterdam Schiphol, Paris CDG, London Heathrow, Dubai, Riyadh and Phnom Penh.
Owen noted that the company still faces challenges including crew constraints with its Chinese Mainland schedule, and "potential economic headwinds", while there is also "some pressure from more cargo belly capacity returning to the market".
Read the report here.