AirBridgeCargo Airlines (ABC) has transported 38 temperature-controlled containers filled with medical supplies from Milan in Italy to Shanghai, China.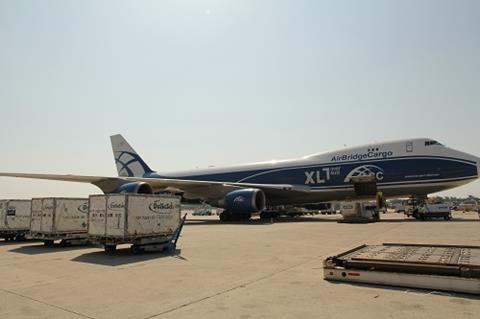 ABC teamed up with Bollore Logistics to transport 25 tons (22.7 tonnes) of diabetes treatments on behalf of a US pharmaceutical company.
The airline explained that the cancellation of scheduled passenger flights due to the Covid-19 Delta variant outbreak has caused disruption in ground handling operations in major Chinese airports. This meant the transport had to be arranged urgently, ABC said.
Yulia Celetaria, global healthcare director of Volga-Dnepr Group, said: "Even though the world has been slowly coming back to normal life, supply chain disruptions are still taking place. In times like this, we are always here to support our customers with timely and effective logistics solutions."