The port of Albany in New York, USA, has been selected for the development of an offshore wind tower manufacturing site.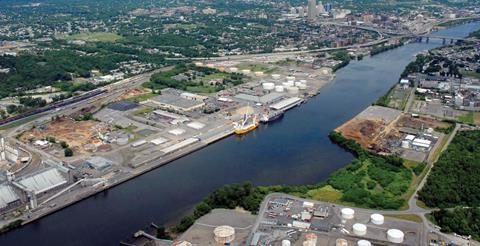 Forming part of Governor Andrew Cuomo's green energy agenda, the investment in Albany will transform the port's 80-acre (32.4-ha) expansion site – located in Bethlehem – into a manufacturing facility and maritime operation. Land in the port's existing area will also be developed and utilised as part of the project.
A state-of-the-art wharf, a new bridge and internal roadways, as well as more than 600,000 sq ft (55,742 sq m) of manufacturing space will be developed.
A joint venture between Marmen and Welcon, with partner Equinor Wind, will lease the site to fabricate the offshore wind towers. The manufacturing operation will make use of the wharf and quayside facilities for load out of products onto transport and installation vessels. The components will be shipped via the Hudson River to the offshore project sites.
Construction is expected to begin in 2022, with the total project investment slated to exceed USD350 million.
Albany port district commission chairperson Georgette Steffens said: "This is the future in renewable energy and the port of Albany is thrilled to play a role in bringing the first of its kind wind tower manufacturing operation to New York and the USA."