Following the success of its China Xpress service, Allseas Global Logistics has launched a shipping line – Allseas Shipping Company.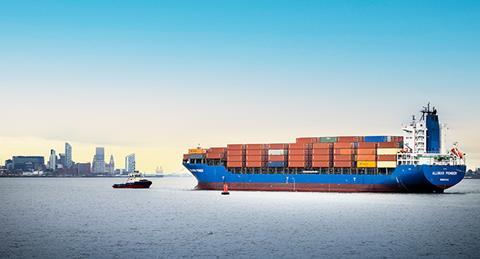 The China Xpress service was first launched last year with contracts with multipurpose vessels ranging in capacity from 620-1,600 teu to connecting Shanghai and Ningbo in China with Liverpool in the UK. Back in February, Allseas Global Logistics long-term time chartered a 2,000 teu vessel to expand the service.
Now operating under the Allseas Shipping Company banner, the line specialises in import and export services from China to UK/Europe, along with import services from Bangladesh to the UK/Europe. The company claims to be the first British-registered shipping line in 40 years
"We will continue to develop the China Xpress service, which now becomes a key offer of the shipping line along with our latest Bangladesh service, Asia Xpress. In addition, we're already working on new service routes which will include calls in Genoa, Valencia, East India, Vietnam, Cambodia, along with Transpacific routes to the USA and Canada," said Allseas Shipping Company.
It added that the launch of the shipping line is the natural combination of the expertise and capabilities of its group of companies – the logistics and chartering expertise of Allseas Global Logistics, the access to container equipment through 1st Containers and the shipping liner agency experience of DKT Allseas.