Businesses and public authorities in the East of England plan to enter a bid to gain freeport status and develop the ports of Felixstowe and Harwich – owned by Hutchison Ports – into a strategic hub capable of serving the offshore wind industry.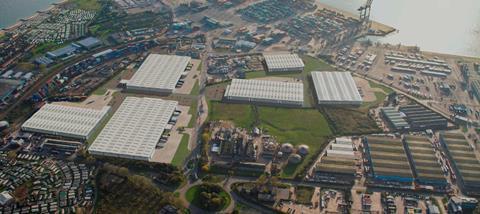 The proposed Freeport East "will turbo-charge the development of an offshore wind hub", according to those backing the bid.
George Kieffer, chairman of the Freeport East project board, said: "The UK is the world's largest market for the development and deployment of offshore wind and Freeport East sits right at its heart. The southern North Sea is the most densely populated area for offshore wind projects, home to 52 percent of the UK's entire operational fleet with more developments planned.
"Securing freeport status will help attract additional investment in this vital sector, helping to regenerate an area in need of levelling-up and delivering on government's targets for net-zero emissions."
The development of Freeport East would build on the existing ports' road and rail links to the Midlands and the North of England, as well as its access to trading routes to Asia and Northern Europe.
Clemence Cheng, executive director of Hutchison Ports and managing director of Hutchison Ports Europe, said this presents a "unique opportunity" for the UK economy in a post-Brexit trading environment.
In addition to the construction of new offshore wind farms, Freeport East is also ideally located to support offshore wind operations and maintenance (O&M) activities, Hutchison Ports said.