AviaAM Leasing – part of the Avia Solutions Group – has acquired a Boeing 747-400F aircraft on behalf of Magma Aviation.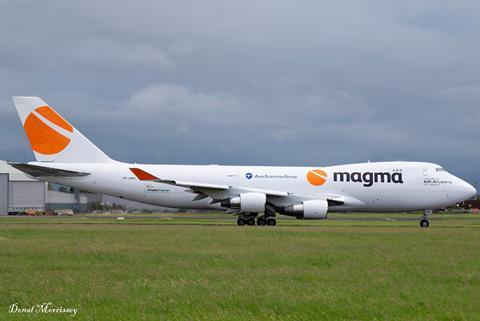 The nose-loading B747-400 freighter has 570 cu m of cargo carrying capacity, which Magma believes will help attract new clients, open up opportunities for new routes and aid long-term expansion plans.
Tom Helyar, general manager at Magma Aviation, said: "The benefits of a factory-built freighter is that it offers greater capability for over-length and heavy cargo, overcoming the constraints of a converted side-door only B747.
"Added to this, the aircraft has a significantly higher payload – 121 tons [109.8 tonnes] compared to 105 tons [95.3 tonnes] – and a higher performance range."
The B747, which brings the total number of aircraft in Magma's fleet to four, completed its first commercial cargo flight on August 4.