Antarctica New Zealand and Leighs Construction have contracted BigLift Shipping and Mammoet to transport modules for the Scott Base research station to Antarctica in 2027.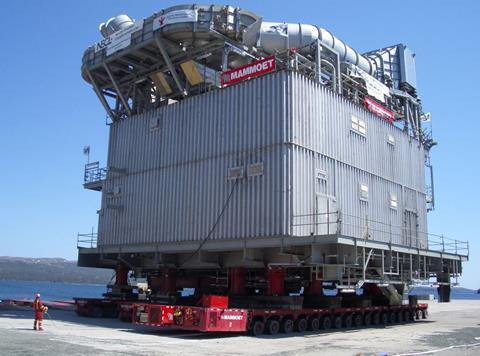 BigLift Shipping will sail the station's prefabricated base from PrimePort Timaru to Pram Point, Ross Island, aboard an MC-class vessel – an ice-strengthened heavy module carrier designed to operate in remote and inaccessible areas, such as Antarctica.
The vessel will bypass the usual offload point at the United States' McMurdo Station and sail directly to Pram Point, where Scott Base is situated – it's the first time that a ship of this size will moor at Aotearoa's only Antarctic station, said BigLift Shipping.
Mammoet SPMTs will move the new base onto the ship in Timaru and off again in Antarctica. The three interconnected buildings will be separated into eight modules (each about 800 tonnes), sealed, and welded onto the vessel for the journey.
The first chartered vessel for the project, BigLift's Happy Delta, arrived in McMurdo Sound last month to deliver around 87 tonnes of supporting cargo for the redevelopment.
"Delivery of heavy plant and machinery is a major milestone for the project. After years of design and planning, it is great to be moving into the most exciting phase of the project for Leighs Construction – the physical works," said Leighs Construction project director Iain Miller. Construction will begin at PrimePort Timaru mid-2023, allowing three and a half years to build, test and commission the new base before its voyage south.