The USA's port of New Orleans ended 2021 in strong fashion, reporting positive results across all of its lines of business, including a 46 percent year-on-year improvement in breakbulk and bulk volumes.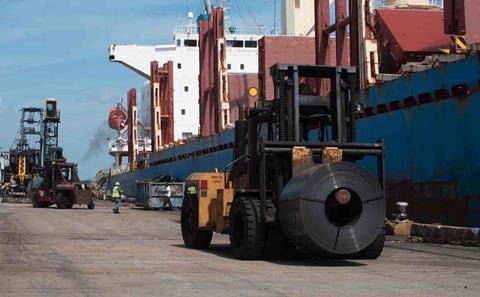 The gateway said that due to global container equipment shortages and current market dynamics, many shippers have turned to breakbulk shipping solutions at Port NOLA. The biggest increases in breakbulk and bulk cargo were driven by steel, plywood and super sack cargo.
"Ending the year with such strong breakbulk volumes highlights Port NOLA's diverse logistics solutions as we continue to position ourselves as an alternative gateway during supply chain disruptions," said Brandy D. Christian, president and ceo at Port NOLA and ceo of the New Orleans Public Belt Railroad (NOPB). The port moved 2.4 million tons of cargo last year, up from 1.7 million tons in 2020.
Planning for the future sustainably remains a strong focus for Port NOLA with continued success in the Clean TRIP programme that helps local truck drivers reduce emissions from drayage activity by upgrading their trucks. The program replaced 18 trucks in 2021 for a total of 76 replacements since 2016.