2021 was a good year for breakbulk at Belgium's port of Antwerp, which said that after a downward spiral in 2020 volumes grew by 74 percent.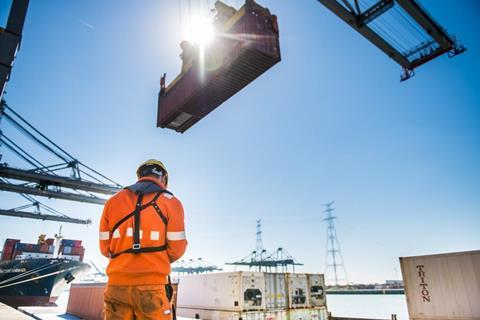 The 2020 decline was caused by the combination of trade wars and the pandemic, but in 2021 volumes rebounded and reached 1 million tonnes per month – totalling 11.5 million tonnes for the whole year (excluding ro-ro cargoes).
The main driver was a sharp increase in steel import volumes as well as a rise in project cargo shipments thanks to ongoing projects relating to renewable energy and the construction of chemical plants.
The port's geographical location helps to secure the transport of project cargo to and from Europe, such as cargo destined for energy plants in Germany or northern France via road or inland waterways.
"Project cargo is highly relevant in the port of Antwerp, in view of the expected growth potential, high employment rate and evolution of many service providers in the port with top class expertise," said Ann De Smet, key account manager at the port. "I believe that this sector will continue to claim its spot in the global supply chain and adds diversification in a port platform. It will, however, be a big challenge to attract and inspire young people to join the sector. In breakbulk, every shipment is unique and requires a lot of dedication and care."