Offshore installation contractor Cadeler reported H1 2022 revenues of EUR43 million (USD42.7 million), up 33 percent year on year. EBITDA stood at EUR23 million (USD22.9 million), up by some EUR7 million (USD6.96 million) year on year.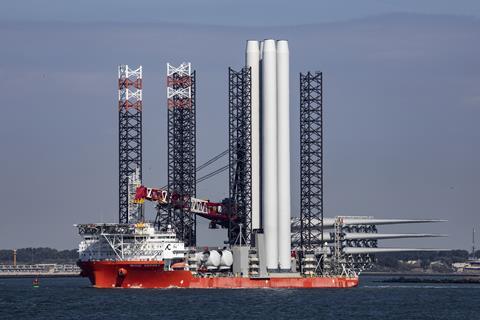 Looking ahead, the guidance for the rest of the year has narrowed due to upstream delays. Revenue is expected to range between EUR96-106 million (USD95.4-105.4million). EBITDA guidance has been reduced to EUR56-65 million (USD55.7-64.6 million).
Mikkel Gleerup, ceo of Cadeler, said: "We have narrowed our guidance due to upstream delays in current projects, which has led to rephasing of revenue into 2023. Our own operational performance has met or exceeded contractual expectations and hence our total revenue on current projects will exceed the original contracted values."

The company added that its fleet continues to be in high demand and capacity is fully booked until 2026. The order backlog currently amounts to EUR547 million (USD543.1 million).
"So far this year, we have secured a number of large-scale agreements, affirming our ability to offer a combination of vessels and team capabilities that meet market needs. We now have three best-in-class vessels on order, in addition to enhancements planned for our current units. This will enable us to install turbines and foundations even as they grow in size and scale," said Gleerup.