Chipolbrok has chartered two multipurpose vessels to optimise its existing services and improve its sailing frequencies.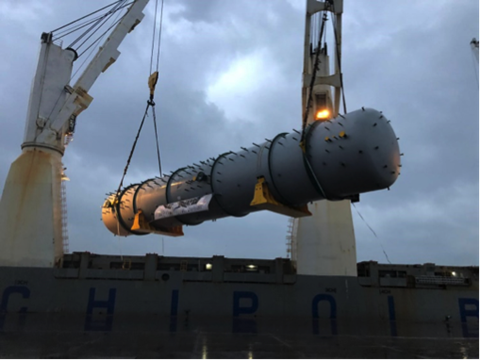 The two vessels that have joined Chipolbrok's roster are the heavy lift ships Chipol Yongan (formerly Berlin Trader) and Chipol Changan (formerly Rome Trader). China International Ship Management Corporation (CISMC) owns the vessels, with Chipolbrok entering a sale and lease back agreement for their operation. Germany's Hermann Buss previously owned both ships.
The sister ships were built in 2010 and have five holds and hatches. The main hatch sizes are 25.6 m x 24.4 m, while the deck space spans 3,015 sq m.
Chipol Yongan is currently ploughing the Indian Ocean on the way to the Suez Canal to call at various European ports, while Chipol Ghangan is in the Pacific Ocean en-route to US ports via the Panama Canal.
The ships join Chipolbrok's fleet of ten owned Orkan-type vessels; four Pacific-type multipurpose units; and five ships chartered from its Chinese partner.
Chipolbrok added that it expects to announce more fleet developments in 2021.
While the carrier continues to supplement its fleet with chartered tonnage, the other vessels in the line up have been busy, with three units trading in European waters. Władysław Orkan is currently on its way to Antwerp, Bremen, Hamburg and Leixões to load steel, industrial components, rolling stock, and wind turbine equipment (including blades measuring up to 69 m long).
Chipolbrok Sun, meanwhile, has called at Rotterdam, Antwerp, Huelva, Genoa and Porto Marghera. Cargoes handled included a 232.5-tonne unit, measuring 38.5 m x 9.1 m x 6.8 m. The vessel is now on its trip back to Chinese ports, with a stop off at Port Qasim in Pakistan where a 299-tonne turbine will be discharged.