Project freight forwarder deugro has opened a operations and logistics terminal in Baytown, Texas, USA.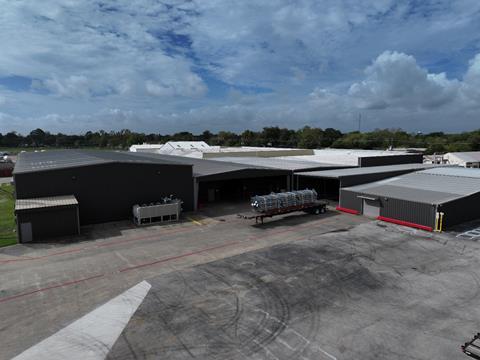 The 96,775 sq ft (8,990.7 sq m) terminal contains 7.3 acres (2.95 ha) of paved and fenced hardstand suitable for container and cargo storage across various industry verticals, said deugro. It offers easy access to the Houston Ship Channel, as well as to nearby ports and major highways.
Equipped with 24/7 CCTV and alarm monitoring security system, the facility is climate controlled and has real-time automated inventory management, including line-item checking, tracking and material receipt processes.
deugro said that the terminal offers long and short-term storage solutions for palletised and bulk storage as well as for industrial and oilfield services equipment. Packing services are also available, it added, including customised export crating, casing, container packing, unpacking and cross-docking.
The site, powered by renewable energy sources, also features forklifts with lifting capacities up to 25 tonnes; all-weather container loading docks; an oversized door for cargo accesses; and various laydown areas.
"Adjacent to the port of Houston, deugro is starting a new chapter of growth and prosperity—providing seamless logistics solutions, climate-controlled warehousing, and customised packing and crating in the operational environment of a true project freight forwarder," said Jeff Smith, global head of supply chain logistics at deugro USA.