A shift to digital ways of working is well under way and, in a bid to serve this growing market, the DigiFreight network has been launched.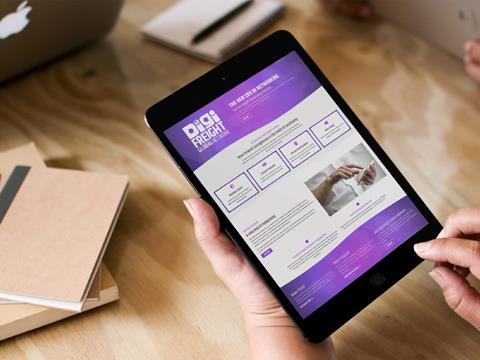 Engaging with a strong network of partners is a key element of successful international freight forwarding. The pandemic put a temporary stop on face-to-face networking events, with online meetings and video conferencing coming to the fore.
Created by Rachel Crawford – founder of the Universal Freight Organisation, Freightbook, Project Cargo Network (PCN), and Cargo Connections – the DigiFreight platform aims to foster virtual connection between freight forwarders globally.
The platform enables forwarders to connect with one another instantly through mobile devices across several communication platforms including Skype, Zoom, Google Meet and WhatsApp. The meeting hub is due to be operational from April 1. The system has been built specifically around mobile functionality with no slow, clumsy database to sift through, DigiFreight said.
The interface enables members to quickly schedule meetings with global partners. Effective May 2021, DigiFreight will arrange a 'virtual meeting week', whereby members are invited to participate in online meetings. Each meeting week will take place every six months.
From 2022, DigiFreight will also organise annual physical events, with the first due to take place from May 29-31, 2022, in Croatia.
In order to foster a close network of agents, DigiFreight will only accept two members per country.
Khaled Bin Raushan, managing director at Pacific Agency Aviation and Marine, said: "It is my great pleasure to join DigiFreight. Joining a network is not an issue as there are hundreds of networks in the global market nowadays. However, it is important for me to know who the creator is, and I have known DigiFreight founder, Rachel Crawford, and her success stories in global networks for the last 20 years."
"I strongly believe that DigiFreight will be another successful platform in the new normal world where business is based on digital and virtual connections," Bin Raushan added.
Tandem Logistics managing director, Habib Bouricha, added: "We believe that digital is the future and we need to be prepared and ready for a new way of working."