Royal Wagenborg's multipurpose vessel Egbert Wagenborg has received various upgrades to improve environmental efficiency while docked in Klaipėda for regular maintenance.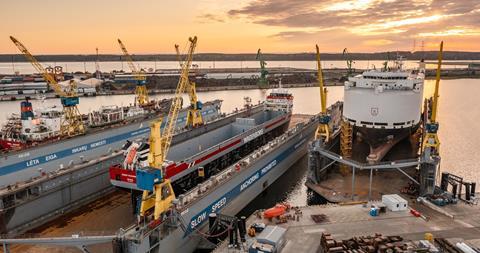 Shore power connection was installed on the vessel, which means it can be plugged in during port stays. This eliminates the need for auxiliary engines to run and minimises emissions of harmful gases in urban areas.
In addition, a ballast water treatment system was installed, enabling the ship to meet international rules and regulations as described in the International Maritime Organization's Ballast Water Management Convention to improve ocean health.
"Across Wagenborg's activities, we strive to minimise the negative impact on the environment related to our operations and we comply with regulatory demands to limit air emissions and do not harm ocean health. This is part of our sustainability strategy," said the company.