Italian transport engineering specialist Fagioli has been contracted by Saipem to handle the marshalling yard operations for the Calvados offshore wind farm.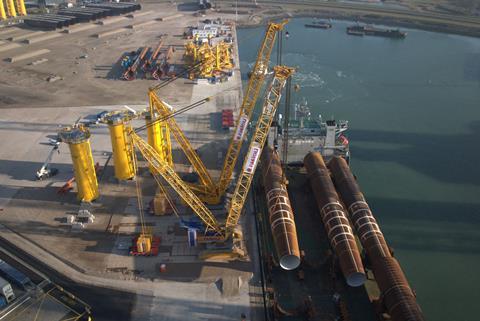 The project, which is scheduled to take place between 2023 and 2024, involves heavy transport and lifting activity at the BOW Terminal in Vlissingen, the Netherlands.
Fagioli will be in charge for the offloading operations in 2023 and the loading activity in 2024. It will handle 64 monopiles weighing up to 1,000 tonnes and 64 transition pieces up to 600 tonnes.