Dubai-based Fleet Line Shipping (FLS) was contracted to arrange an end-to-end logistics solution for 6,000 cu m of cargo from manufacturing facilities in Poland and Netherlands to the site in UAE.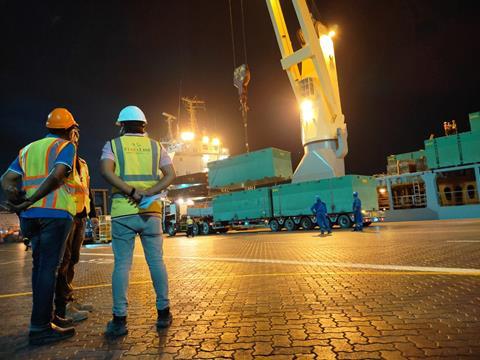 FLS chartered Jumbo-SAL-Alliance's vessel Annemieke to carry the units from Rotterdam and Gdynia to Jebel Ali.
Cargoes were then offloaded onto lowbed trailers and transported to the delivery site.