Geodis will run scheduled flights between Shanghai (China) and Amsterdam (the Netherlands) until early 2021 to meet air cargo capacity demands.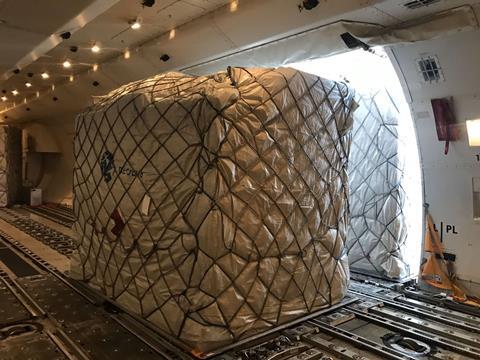 Geodis initially operated ad-hoc flights on this route in March, before introducing a weekly timetable during June. That weekly service has subsequently been extended until next year to meet the urgent need for air cargo capacity, which had diminished due to the effects of the pandemic.
The logistics provider said that with both freighter and passenger bellyhold space in short supply, coupled with an expected resurgence in demand in the fourth quarter of 2020, the service will provide much needed capacity.
"It is vital for our customers in China to be not only assured of regular capacity but also that their freight partner is controlling the transport service network, including flight operations," said Onno Boots, Geodis' regional president and ceo for Asia Pacific.