Geodis is boosting its AirDirect service between Europe, the USA, and Asia, with the addition of its own leased Airbus A330-300 freighter aircraft.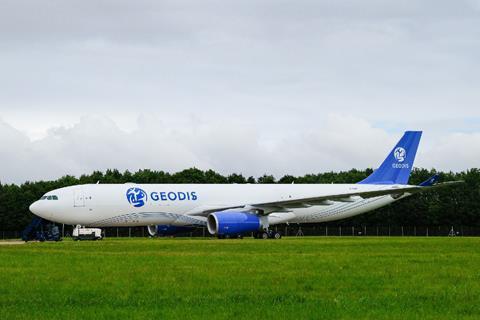 The freighter, which Geodis is leasing for several years, will be integrated into the Geodis AirDirect global schedule.
Initially, the A330-300 will fly three times per week between Amsterdam, London and Chicago and will additionally be deployed on weekly rotations connecting Amsterdam and Hong Kong.
Marie-Christine Lombard, Geodis ceo, said: "With the continued strain on airfreight capacity, we wish to ensure a more sustainable supply of air cargo space for our clients and are therefore investing in this, our own, first dedicated freighter."
The first flight will take off in September.