Höegh Autoliners has completed its first carbon neutral voyage from Europe to South Africa, running its ro-ro vessel Höegh Trigger on biofuels.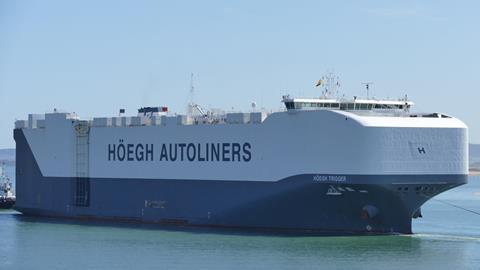 GoodFuels' biofuel was chosen for the test run as it is virtually free of sulphur oxides and reduces the vessel's carbon emissions by up to 90 percent, said Höegh. The remaining emissions generated were offset through certificates from Gold Standard, to make the voyage carbon neutral.
Andreas Enger, ceo at Höegh Autoliners, said: "The success of this trial voyage demonstrates that with the use of alternative fuels like biofuel, we can contribute to significant steps towards decarbonisation in the maritime transportation industry. Our company and customers have high ambitions to combat climate change, and we are committed to delivering on that."
The shipping line added that "using advanced biofuels to run existing fleets has a strong potential to significantly reduce emissions today, while new ship technologies evolve".