International Container Terminal Services, Inc. (ICTSI) is planning to acquire eight hybrid rubber-tyred gantry (RTG) cranes for its Manila International Container Terminal (MICT).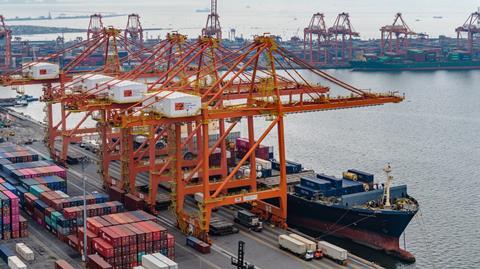 The cranes will not only improve service levels at the terminal but will also further reduce emissions by 50 percent compared to previous RTGs.
ICTSI will also decommission a quay crane, which will be replaced over the next three years by three new quay cranes – all capable of servicing larger vessels of over 12,500-TEU capacity.
Moving away from traditional halogen and sodium lamps, MICT recently completed upgrading the entire terminal, including its yard and crane lights, to the more energy-efficient LED lighting systems. Expected to eliminate light spills and glare while lowering energy consumption, the terminal expects to save around 1.8 million kWh per year and offset up to 1.09 million tonnes of carbon dioxide.
Christian R. Gonzalez, ICTSI executive vice president, said: "With our strong focus on environmental stewardship, we understand how technological innovation goes hand in hand with our thrust to improve our ports' air quality, energy consumption, and waste and water management. In line with this, we continually invest in port infrastructure and facilities that enhance our operational efficiency while simultaneously helping minimise our environmental impact."
A substantial part of the ICTSI Group's 2022 budget has been earmarked for MICT upgrades that will further strengthen its capacity.