The GMP-PortSynergy terminal at the port of Le Havre in France has taken delivery of four giant gantry cranes.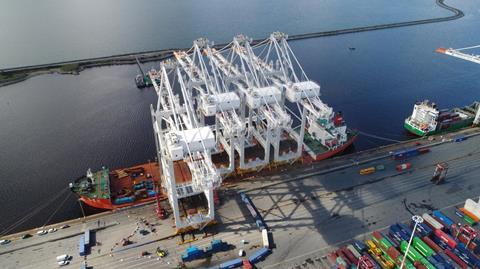 The cranes arrived in eye-catching fashion from China aboard the Zhen Hua 27 heavy load carrier. Each crane weighs 2,100 tons (1,905 tonnes).
Temporary rails were positioned at the edge of the dock to move each gantry using winches from the ship to the quay.
"The performance of these new gantries will enable us to handle the largest existing and future container ships as well as improve our productivity in a sustainable manner," said Louis Jonquière, managing director of GMP.
The gantry cranes are scheduled to come into service in October 2020.