MyCrane has appointed Mumbai-based Sahil Freight Express as its exclusive Indian franchisee.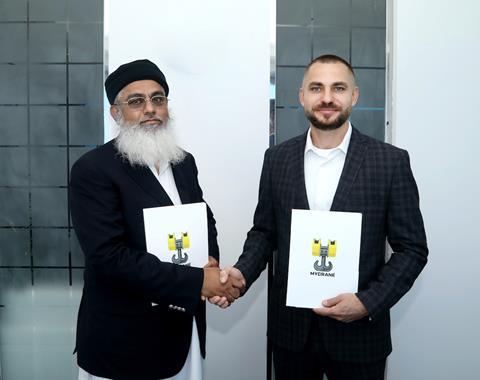 The partnership agreement was signed at Expo 2020 Dubai, currently taking place in the UAE, by MyCrane founder and director Andrei Geikalo and Suhail Shaikh, the chairman and managing director of Sahil Freight Express.
Geikalo said: "India has one of the fastest digitising economies in the world, as well as a very positive outlook for the Indian cranes and construction sector, so we are delighted to be opening the MyCrane service in the country.
"In Sahil Freight, we have the right partners who have a proven track record of introducing new products and services to the market. I have no doubt MyCrane will be a big success in India."
The crane market in India is expected to grow strongly in the coming years. The ongoing expansion of roads and metro railways and the routine maintenance and upgrading of oil refineries, cement and power plants are all driving demand for cranes.
Shaikh commented: "While the crane market is expected to be very strong in the coming years, it remains a fact that the majority of the rental equipment market in India is dominated by smaller, informal players. MyCrane therefore has a huge opportunity to make life easier for those seeking crane rental services, by connecting them with a wide range of reliable equipment providers who have been thoroughly vetted by our team."