The Norwegian Ministry of Climate and Environment awarded DNV and its partners a contract to develop a roadmap for the introduction of sustainable zero-carbon fuels across the Nordic region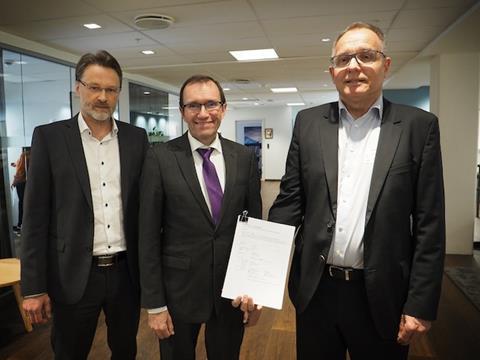 The 'Nordic Roadmap' aims to accelerate the transition to zero-carbon fuels by reducing the key barriers to their uptake and creating a platform for cooperation across the region. Working together with DNV on the development of the roadmap are Chalmers, IVL, MAN Energy Solutions, Menon, and Litehauz.
"This is a project that takes cooperation for green shipping in the Nordic region several steps further and will make an operational contribution to the roll out of sustainable zero-emission fuels in the Nordic region," said minister of climate and environment, Espen Barth Eide. "We have many shipping routes in the Nordic region and a close maritime cooperation that gives us many advantages in the development of green maritime solutions. It is important that we take advantage of this, and I look forward to following this project further."
The Nordic Roadmap is centred around the establishment of a Nordic cooperation platform to facilitate knowledge sharing, alongside the launch of pilot projects and studies that will build experience in new fuels, to establish "green corridors" and the enabling infrastructure.
The focus of the project is on sustainable zero-carbon fuels from a well-to-wake perspective. The project uses a fuel scorecard, where zero-carbon fuels such as ammonia and hydrogen will be evaluated by applying a variety of KPIs for performance and sustainability, conducting a lifecycle assessment, and analysing the regulatory and safety challenges. Meanwhile, ocean traffic in the region will be analysed through AIS mapping, as well as possible bunkering and infrastructure challenges, leading to the creation of an infrastructure development plan to supply vessels across the region.
The project has been funded by the Nordic Council of Ministers and will run for four years.