Nabil Zine-Eddine has taken over the position of chief operations officer (coo) at APM Terminals Tangier (Morocco) following the appointment of Rex Jackson to head of global operations.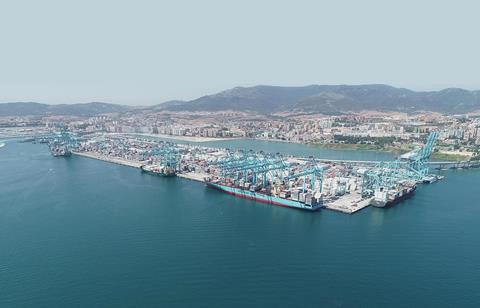 Zine-Eddine has been with APM Terminals in Tangier for 15 years, starting as yard supervisor. Since then, he has held various roles, most recently serving as execution manager since 2018.
Zsanett Balla has taken over the position of chief operations officer at APM Terminals Algeciras (Spain). Balla joins from Terminal Investment Limited (TIL) where she held the role of director of terminal investments. She was responsible for the financial and operational performance of a portfolio of seven deepsea container terminals.
Following a successful handover to Balla, the previous chief operating officer in Algeciras, Jesús Cáceres, has now moved on to his new role as regional head of operations, Africa and Europe at APM Terminals.
In August, Magnus Lundberg joined APM Terminals Med Port as chief operating officer. He came with over 19 years of experience in operations, procurement, and transformation.