Norway's Peak Group added the 3,171 dwt bulk vessel Peak Anfield to its fleet late last year.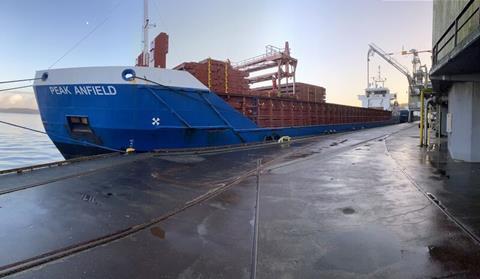 According to Peak Group, the ship is operating on shortsea routes handling both bulk and project cargo.
Peak Group's project cargo capable fleet also includes the five 3,931 dwt vessels – Peak Belfast, Peak Bergen, Peak Bilbao, Peak Bordeaux and Peak Bremen. These ships are supported by the company's dry cargo and self-discharging fleet.