Rail and logistics giant Deutsche Bahn (DB) was back in the black last year thanks to a record performance at its forwarding subsidiary DB Schenker, HLPFI's sister title Air Cargo News reports.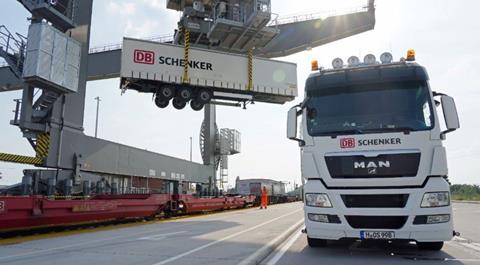 The forwarder, which DB is considering putting up for sale, last year reported earnings before interest and tax (EBIT) of EUR1.8 billion (USD1.95 billion) – an increase of almost 50 percent compared with the previous record achieved in 2021.
Meanwhile, total revenues increased by 20.3 percent to EUR27.6 billion (USD30 billion). Total airfreight volumes, however, were down 7.8 percent to 1.3 million tonnes.
Despite the volume decline, DB chief financial officer Levin Holle said that the forwarding unit had made an "extraordinarily positive contribution" to the overall group's performance.
Despite the current market developments, which recently included a considerable drop in freight rates in air and ocean freight, the logistics subsidiary had shown itself to be in top form, he said.
"DB Schenker is a success story with a strong position in all the relevant industry sectors. With the transformation programme that DB Schenker launched in 2022, it is setting the way for more steady growth. DB Schenker has the potential to continue delivering excellent results in the coming years," said Holle.
The overall group reported an EBIT of EUR1.3 billion (USD1.4 billion) for the year, compared with a loss of EUR1.5 billion (USD1.6 billion) in 2021.
Read the full report here.