Freighter airline Cargolux reported record results for 2022. Revenues of USD5.1 billion represented an increase of 14.7 percent over 2021, while profit after tax totalled USD1.6 billion – up 21.9 percent year on year.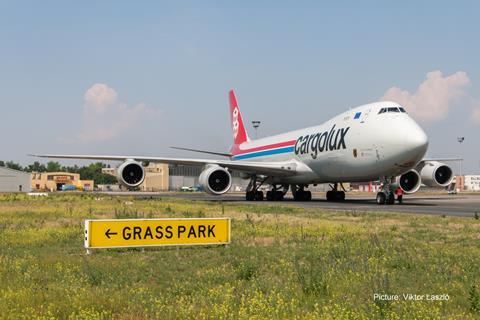 Strong yields and high volumes during the first half of the year contributed to the company's strong financial performance. A decline in demand in the second semester led to lower volumes and a virtual absence of peak season in 2022, the carrier added.
"The market dynamic was significantly affected by the outbreak of the war in Ukraine. The closure of Russian airspace and Western sanctions on Russia impacted flight paths towards the Far East resulting in longer sectors being flown and increased operational costs. The conflict in Ukraine also severely affected supply chains which were already suffering from a lack of raw materials and products. The resulting uncertainty disrupted global commerce and affected the airline's ability to operate optimally," it said.
Looking ahead, the carrier believes geopolitical tensions and the war in Ukraine will continue to affect global trade. The return of bellyhold capacity and the emergence of new players in the industry, including multimodal companies, poses a risk of overcapacity in an already declining market, it believes.
"The pressing questions about sustainability and the increased pressure on airlines to reduce emissions must also be factored in as we face a turning point in the industry. Cargolux will continue to invest in new technology and develop digitalisation to drive the supply chain change and become a leader in sustainable operations," Cargolux added.
The carrier's 30-strong fleet comprises 16 Boeing 747-400 freighters and 14 Boeing 747-8 freighters.