Seajacks UK, a wholly owned subsidiary of Eneti, has signed two contracts that will see two of its NG2500X-class vessels deployed in Northwest Europe.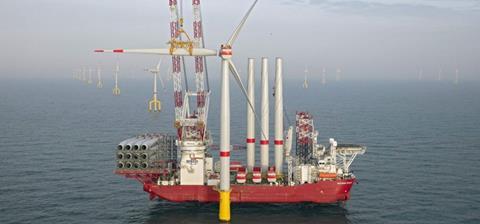 The contracts run for between 62 and 82 days and will generate up to USD6.7 million of revenue.
The deal comes on the heels of Eneti's merger with offshore wind turbine and foundation installer Cadeler. Signed in June 2023, the companies said that the deal would enable more efficient operation, while targeting larger and more complex projects. Andreas Sohmen-Pao, chairman of Cadeler said: "This is a strategic transaction combining two leading offshore wind companies. It underpins Cadeler's vision and capability to facilitate the renewable transition, and I support the transaction on its industrial and financial merits."
Emanuele Lauro, executive chairman and ceo of Eneti said: "This combination is right for our shareholders, right for our customers, and right for our employees."
The combined group will be named Cadeler, with headquarters in Copenhagen, Denmark. Its shares will be listed on the New York Stock Exchange. Following the completion of the exchange offer, Cadeler and Eneti shareholders will own approximately 60 percent and 40 percent of the combined company, respectively.