The Netherlands-headquartered Spliethoff acquired an additional P14-type vessel on October 15 2020.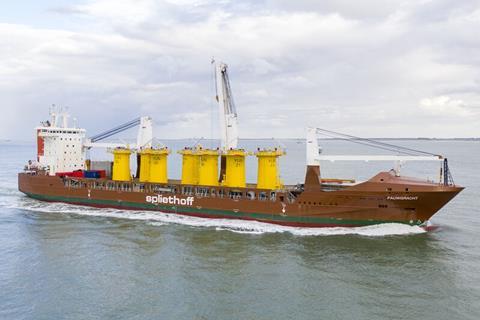 The vessel has been renamed Plantijngracht (formerly St. Pauli) and will sail under the Dutch flag.
The carrier's P-type series now consists of nine vessels – three P8-type vessels (approximately 20,100 dwt) featuring two holds and cranes with a combined lifting capacity of 800 tonnes, plus six P14-types (approximately 19.450 dwt) each boasting a lifting capacity of 1,400 tonnes.
Plantijngracht is currently in Algeciras, Spain, to undergo maintenance and will be taken into service soon.