Stena Line's ro-pax vessel Stena Germanica has travelled from Sweden to Germany powered by recycled methanol.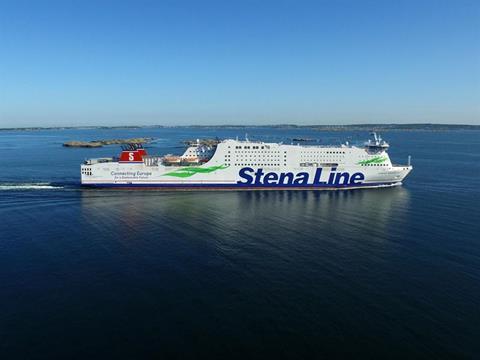 The 240 m-long Stena Germanica's dual-fuel system was converted in 2015 to allow the vessel to run on both methanol and diesel fuel.
Stena Line said the voyage – on the company's Gothenburg-Kiel route – marks another milestone in its sustainable zero-carbon journey. The innovative fuel, 'blue methanol', is recycled from residual steel gases – a by-product of the steel production industry. The fuel helps reduce its reliance on diesel, thus lowering the vessel's carbon emissions further, Stena Line explained.
While methanol is a fossil fuel it is much cleaner than traditional marine fuel – sulphur and particulates are reduced by 90 percent and nitrogen by 60 percent, said Stena Line.
Stena Line developed it with several partners, including Methanex, Wärtsilä and the EU's Motorways of the Seas project.
Erik Lewenhaupt, head of sustainability Stena Line Group, said: "This collaboration between the steel and the maritime sectors is the first of its kind and demonstrates that by working together companies from different backgrounds can greatly improve their effect on the climate."