Fiscal year 2022 proved to be another record-breaker for Georgia Ports Authority (GPA).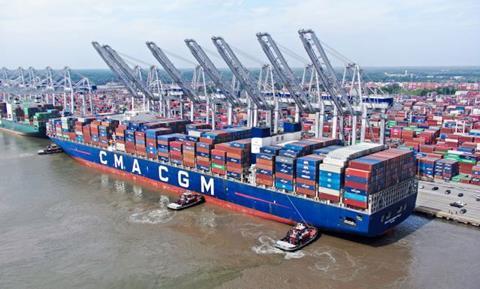 Breakbulk tonnage saw strong growth in FY2022, up 15.7 percent to more than 3 million tons (2.72 million tonnes). Mayor's Point Terminal in Brunswick turned in a particularly strong performance, with breakbulk forest products leaping from 52,244 tons (47,394 tonnes) in FY2021 to 252,000 tons (228,611 tonnes) in the fiscal year ended June 30.
"Much of the increase in breakbulk cargo crossing GPA docks is related to the relatively lower cost of breakbulk movement compared to container rates in today's market," said GPA executive director Griff Lynch.
Meanwhile, container volumes grew by 8 percent year-on-year for a total of 5.76 million twenty-foot equivalent container units. The port of Savannah ended the year with a record June, handling 494,107 teu in total cargo, up 10.6 percent compared to the same month last year.
Savannah trade has also been boosted by West Coast labour talks and delayed access to rail at West Coast ports, prompting a significant shift in vessel calls. Savannah said that it is also receiving container trade diverted from the port of Charleston. GPA is currently handling the highest volume of ad hoc and new service vessels the port of Savannah has experienced to date. Uncertainty around the labour talks, unprecedented and unplanned vessel calls, record cargo volume, and vessel diversions to Savannah have contributed to a higher than normal number of vessels waiting at anchor.
"Despite the record volumes, the Port of Savannah remains fluid," said Lynch. "Several factors have contributed to our growing container capacity, including expedited infrastructure projects, our inland pop-up yards and an influx of truck drivers moving to the Southeast."