Sumitomo Electric Industries and Seaway 7 have signed a memorandum of understanding (MoU) to collaborate on offshore wind energy projects in Japan and the wider Asia-Pacific region.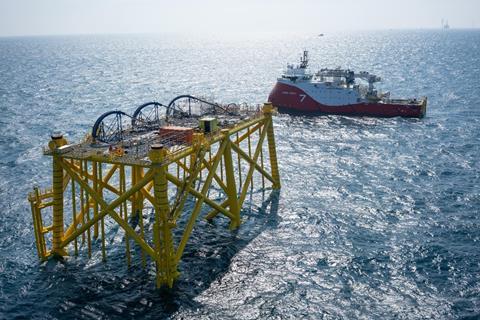 The collaboration will focus on turnkey engineering, procurement, installation and commissioning (EPIC) solutions for submarine cable projects. Sumitomo Electric will contribute its in-depth knowledge of the regional market and accumulated experience in the design and manufacturing of submarine cables. Seaway 7 will provide its state-of-the-art installation services with an extensive track record of successfully completed submarine cable system projects for offshore renewables, oil and gas, and utility markets globally.
The Japanese and Asian offshore wind energy market is expected to grow substantially in the next decades, based on a mixture of both bottom-fixed and floating offshore wind projects, and has already attracted a significant number of local and international offshore wind developers.
Also hoping to benefit from the development of Japan's offshore wind energy industry is NYK, which will open a branch office in Akita during April. As HLPFI reported here, the company will cooperate in promoting renewable energy businesses, including offshore wind power, developing related human resources, in addition to shipping and port industry businesses.
The areas of Aomori, Yamagata, and Niigata prefectures, which are adjacent to Akita prefecture, have been identified as "promising" for offshore renewables by the Japanese government.