Swire Shipping is enhancing its Southeast Asia service (SEA) connecting Southeast Asia, the Middle East, Indian Subcontinent, Europe, Africa, and the USA with Papa New Guinea and the Solomon Islands.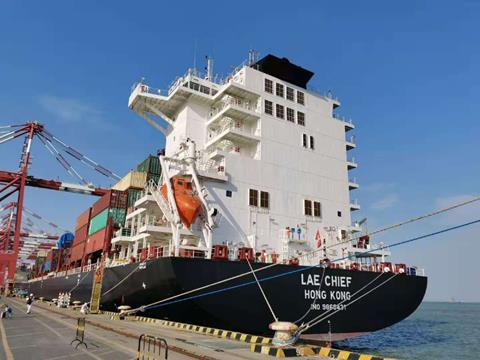 From December, Swire Shipping will increase the number of port calls into Port Moresby, Papua New Guinea. The service will involve two loops and will see improved interval times for vessels arriving in Lae (Papa New Guinea). Port Moresby will be served with a frequency of eleven days – an upgrade from the previous 22 day schedule.
Customers shipping from Singapore and Malaysia to Motukea port in Port Moresby will benefit from a transit time of nine days.
Swire Shipping will deploy four of its newbuild 2,400 teu vessels for the service. The vessels are equipped with 45-tonne capacity cranes and are able to carry all cargo types including breakbulk, out-of-gauge, and reefers.
Swire Shipping has also recently deployed its first 2,750 teu newbuild Lae Chief on its North Asia Express service (NAX), which it upgraded earlier this year, as HLPFI reported here.
The vessel made its first port call in Shanghai, China, on November 5, 2020, and subsequently made port calls in Ningbo, Nansha, and Hong Kong. Lae Chief is currently en route to make port calls in Lae, Port Moresby and Townsville (Australia).
Lae Chief is the first of three 2,750 teu newbuilds due to be deployed on the NAX service. Noumea Chief and Suva Chief are expected to come into service in 2021.