PensionDanmark has confirmed that it will make significant investments at the port of Esbjerg to accelerate green energy investments at the Danish gateway.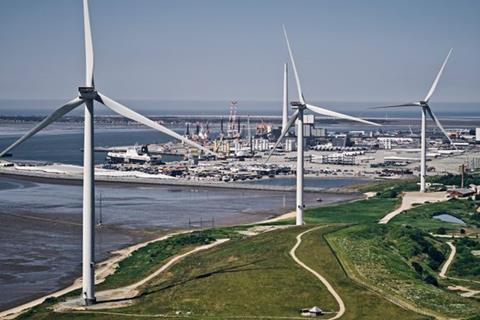 The port of Esbjerg said that new development projects at the port will strengthen its position in offshore wind energy and ensure its roll out of power-to-x and CO2 capture (CCS).
"Together with the port's companies, we will continue to be at the forefront of the wind industry, and an investment from PensionDanmark will be able to support both that role – and the role we would like to play in the development of green energy and CCS. Much more pace is needed for the green transition, and this requires enormous capacity. With the prospect of a billion kroner investment from PensionDanmark, we can look forward to being as ready as possible, as quickly as possible," said Dennis Jul Pedersen, port director at port of Esbjerg.
With its location by the North Sea, the port plays a central role in the expansion of offshore wind energy, where 134 GW must be installed by 2030 and 300 GW by 2050. Therefore, the majority of future investment is thought to be used for the construction of facilities for the production of offshore wind turbines, which can accelerate the preparation of the port for the big wind boom and thus limit bottlenecks in the North Sea, the port explained.
It added that alongside this, there is also a need for the development of green fuels and the capture and storage of CO2 if the green transformation is to enter the next era, where shipping and air traffic can be included. Here the port of Esbjerg can play a key international role, as the North Sea can store 400 to 700 times more CO2 than Denmark needs.

The collaboration with PensionDanmark can be a big step towards realising this potential, as approximately DKK700 million (USD103.1 million) is expected to be used for the establishment of terminals for power-to-x and CCS.

The future investments are expected to take place in three phases, with the expanded production facilities for offshore wind turbines constituting the first part and expected to be ready for use in 2027.