United European Car Carriers (UECC) is calling for aggressive emissions targets to be set by the EU under the proposed move to include shipping in the Emissions Trading System (ETS).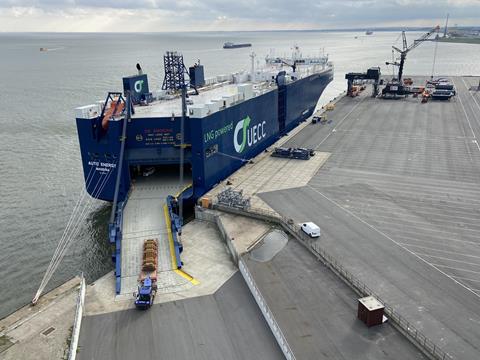 The recent announcement of the EU's 'Fit for 55' policy package includes a proposal to expand the ETS to cover CO2 emissions from the shipping industry for the first time in order to meet the bloc's goal of reducing emissions by at least 55 percent below 1990 levels within 2030.
This would mean that all large ships over 5,000 gross tonnes, regardless of flag, calling at EU ports would be required to pay for all their emissions, as well as 50 percent of emissions for all voyages starting or ending at EU ports.
The EU has said it would phase in the measure starting from 2023 when ships would be liable for 20 percent of their emissions, increasing to 45 percent in 2024, 70 percent in 2025 and the full amount in 2026.
UECC's energy and sustainability manager Daniel Gent believes the implementation of the ETS for ship operators would equalise the market playing field for environmentally focused operators like UECC.
Based on current prices, ships would be required to pay more than EUR50 (USD58) per tonne of CO2 emitted once the system is fully phased in, which would make the use of marine fuel oil between 20 and 30 percent more expensive.
Given fuel consumption can account for 50 to 60 percent of a ship's operating cost, UECC said that such an emissions surcharge – essentially a carbon tax – is likely to "send shivers down the collective spine of shipowners with 'dirty' fleets running on more pollutive fuels."
The company said it has seen this development coming. UECC upgraded its fleet with two dual-fuel LNG pure car and truck carriers (PCTCs) launched five years ago, and three more newbuild LNG battery hybrid dual-fuel PCTCs are being delivered this year. The company is also running its PCTC Autosky on biofuel under a pilot project.
"Many shipowners are waiting for a silver bullet but a single solution to fix everything does not exist. We have adopted LNG as an alternative fuel system that can deliver immediate emissions gains and is adaptable for greener drop-in fuels in future," Gent said.